1920's Mouna-Loa by Lyon and Healy Soprano Ukulele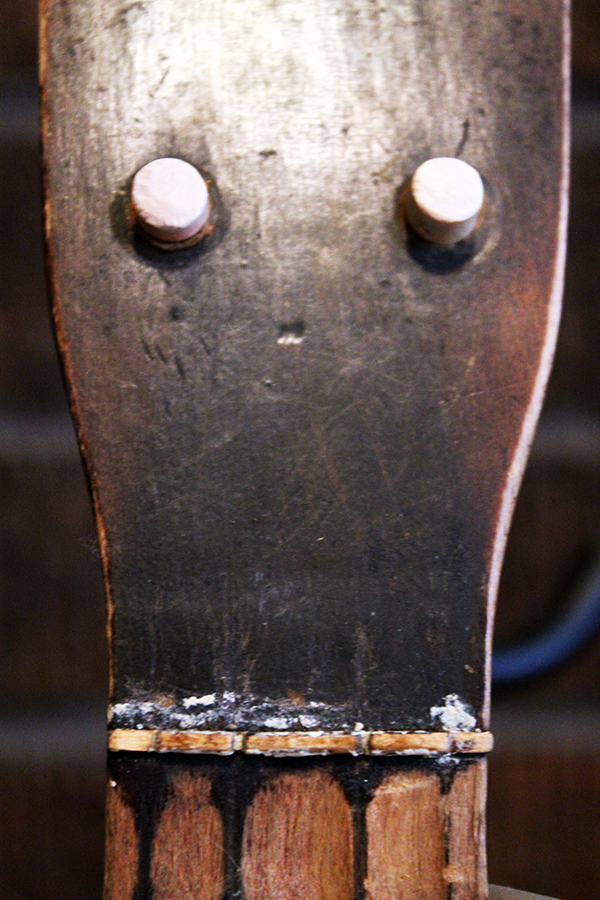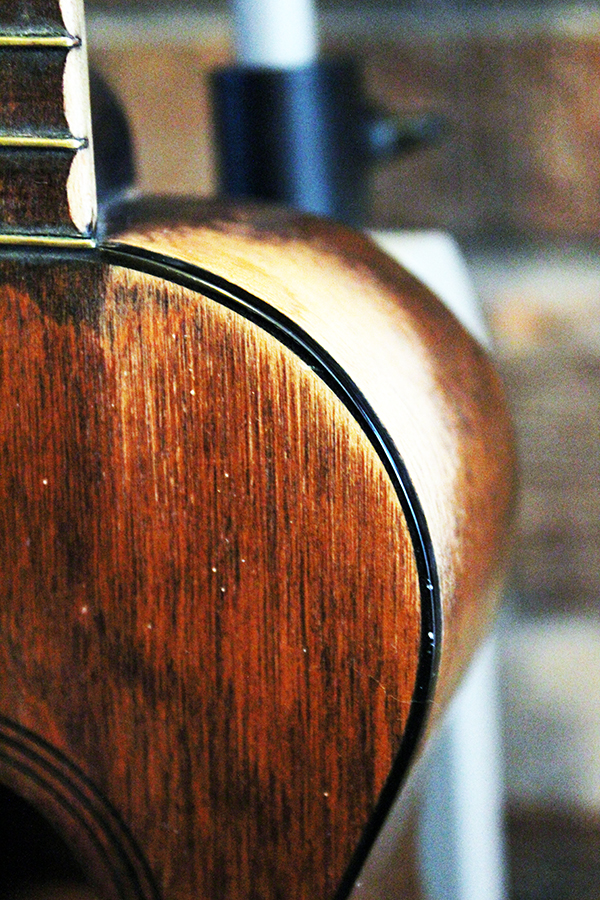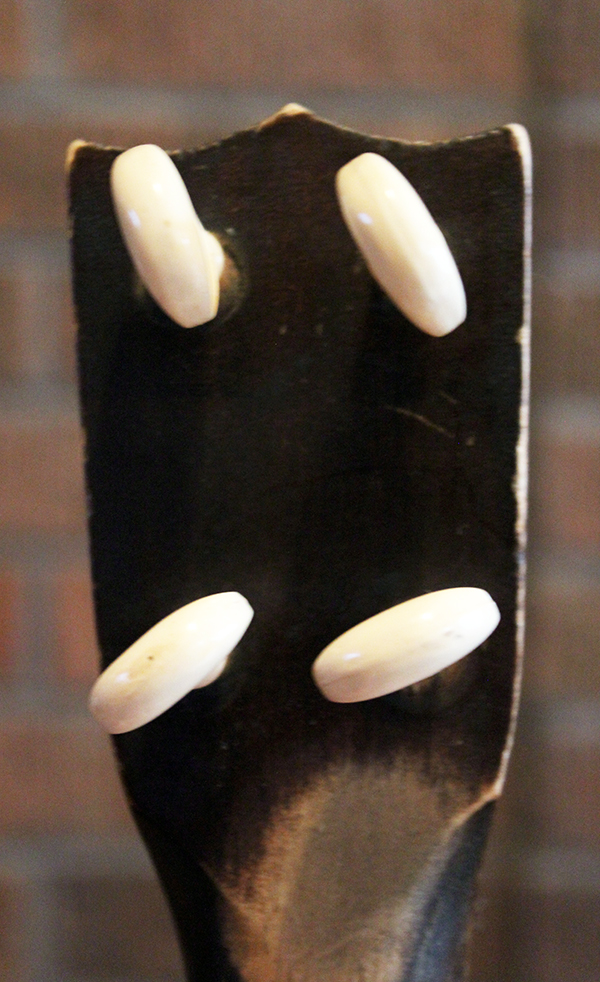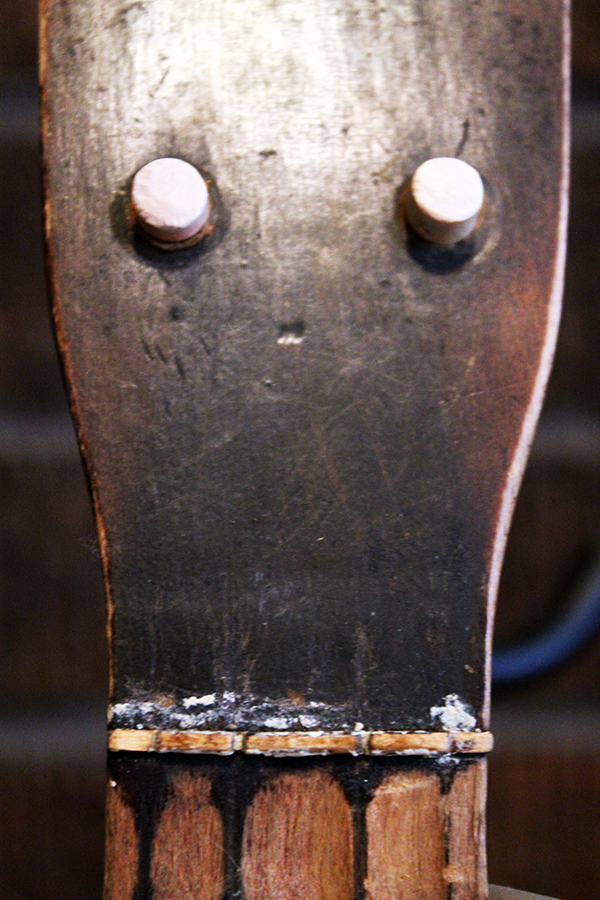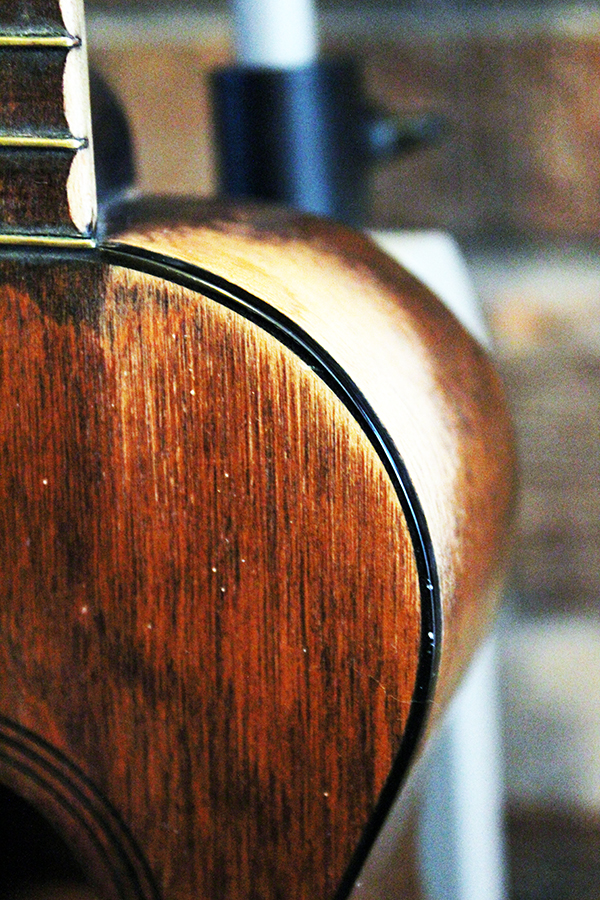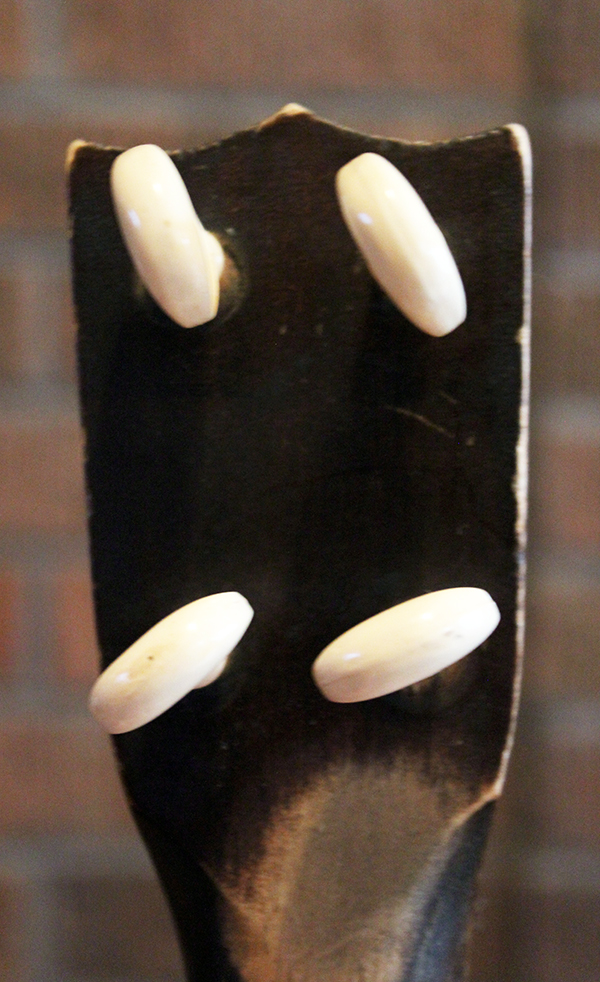 sold out
1920's Mouna-Loa by Lyon and Healy Soprano Ukulele
Early 1920's Mouna-Loa project Ukulele
While later Mauna-Loa's were made of solid Nyssa, this early and rare "Mouna"(see the fun history part at the end!) example appears to be made of all-solid Koa (you can tell by the stylized figuring and curl, whereas Nyssa is more of a straight grain). My research says that this could have been made as early as 1915, but I cannot confirm when the names were swapped, though since there is no stamp on the headstock or embossed "Mauna" logo, I would say it was pre-1922.
Bakelite tuning pegs in excellent condition.
Major wear on neck and fingerboard, as well as on upper and lower bout.
Neck separation at heel.
Top separation at lower bout from body.
Bridge is unattached but included and in great shape.
Includes ORIGINAL case which needs some leather work but otherwise in great condition.
Once put back together, this 95+ year old solid hardwood instrument will be one of the most beautiful sounding ukes on the block.
(Fun history- Later to be renamed the Mauna-Loa, Lyon & Healy were trying to sound Hawaiian to boost sales, unfortunately they failed big time and spelt the name of Hawaii's biggest volcano wrong.)
This is a used instrument with cosmetic bumps but in good overall structural condition. Please refer to photos for details.
Contact me with any questions or to have an in-hand description done.
IF YOU ARE PURCHASING AND WOULD LIKE THIS SHIPPED, I ONLY HAVE ONE SHIPPING OPTION SINCE THERE ARE MANY ITEMS RANGING IN SIZE AND SHAPE. IF IT IS MORE, I WILL CONTACT YOU ASAP, IF IT IS LESS I WILL REIMBURSE YOU. IF YOU HAVE SPECIFIC SHIPPING INSTRUCTIONS, PLEASE MESSAGE ME DIRECTLY. THANK YOU!